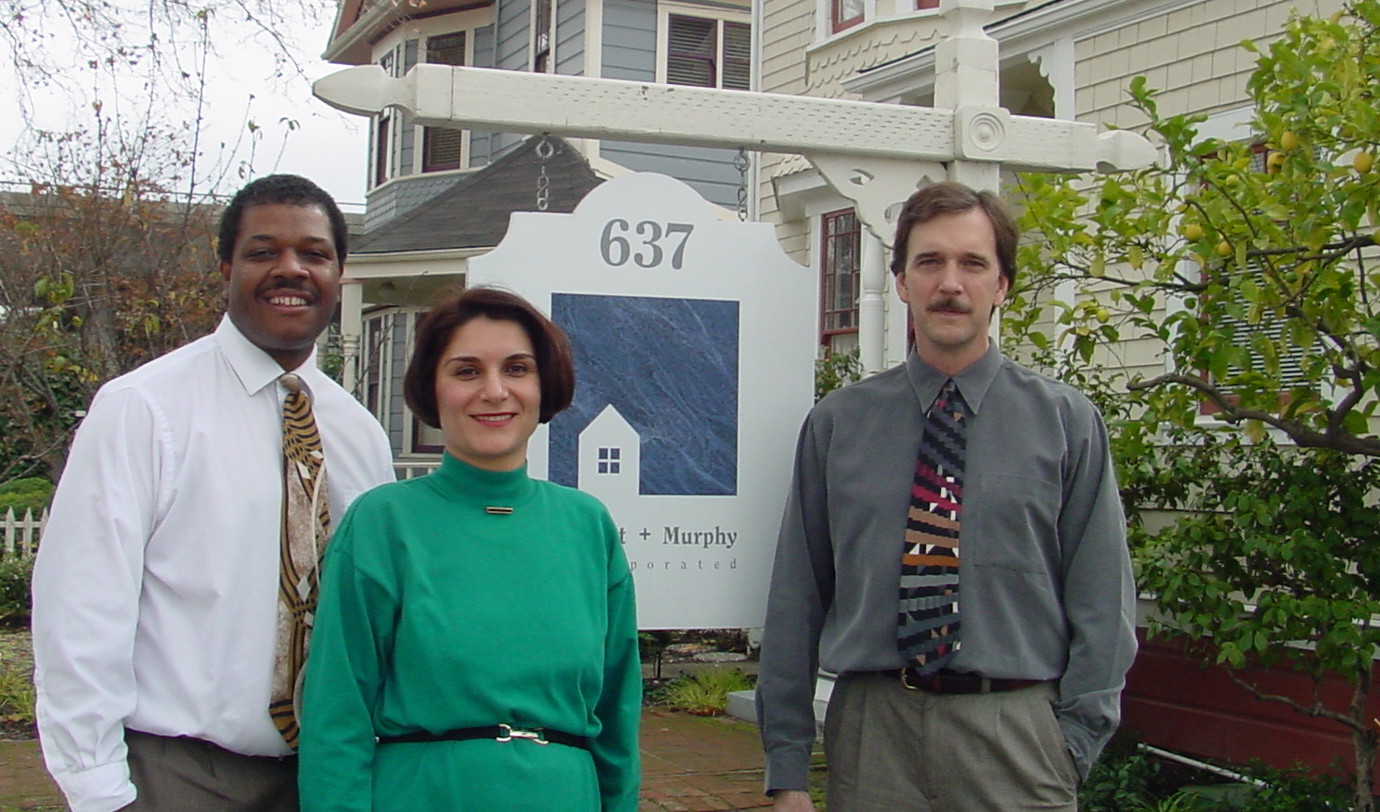 VMI architecture was originally formed as Vincent + Murphy Architecture in 1995 by Kenneth Vincent (left) and Noushin Sharif-Murphy (center).  Current president Hugh Murphy (right), joined the firm in 1998.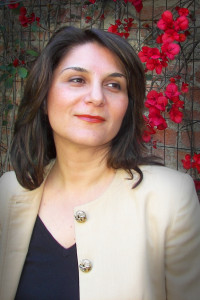 Noushin Sharif-Murphy
 |  Founder EmeritaI am a Persian immigrant born and raised in Iran. I have lived in the U.S. since 1978 when I came over to pursue my higher education in Architecture. In 1995 I established Vincent + Murphy, Inc. together with my partner Kenneth Vincent. Since then, our small two person firm has grown to be the larger firm it is today.   Acting as the president of this company for over a decade taught me many attributes. It taught me patience and how to think clearly so as to determine the direction of the company and set goals to accomplish them. It taught me that a group of people no matter how well educated and experienced, look to their leader for inspiration and direction. Over the years we have been able to surround ourselves with a group of talented and intelligent people. Our employees are dedicated, hard working, and diligent. Most of them are involved with their outside of work passions and interests that would promote their sense of self. I feel proud of every one of them and their accomplishments and enjoy watching them flourish.   In my personal life I have been blessed with a wonderful family. My husband and I enjoy spending time with our two daughters tremendously. My daughters and I paint together in our free time. We also take dance lessons together. My husband and I enjoy traveling a lot. We hope to do more once the girls are off to college.   I hope that this company carries on after me. I hope and trust that eventually the younger group of people we have here are capable to take on the leadership role and carry the torch of VMI without me.
Noushin passed away in July of 2012 after a courageous fight with GBM brain cancer, and is greatly missed.
Kenneth Vincent
  |  FounderI went into architecture because my older brother was in it, and I wanted to follow in his footsteps. I took drafting classes even back in 6
th
grade in San Rafael, Mr. Lloyd was my teacher. In 9
th
grade I designed my first house. This was for a client of my father, who was a G. C., and the house was in Portola Valley. I took drafting all through high school and then went on to Heald College to further my education.   I met Noushin Sharif-Murphy when she hired me at Paoletti & Lewitz, an audio/visual consulting firm. I didn't know it at the time, but she had actually hired me to take her place – though it didn't work out exactly like that. Later I went to work at Pro Media, another audio/visual firm, part time and on my free days I worked to find residential architectural projects to do on my own. While I was at ProMedia I also did the T.I. for their office building and designed a custom 4-car garage for the owner, who was a big car enthusiast and racer. This garage had a pulley system for pulling out engines and everything, so that was a fun project. I kept picking up more and more work, and then Noushin and I did a home in Sausalito together in 1995, and at the end of the project the owner asked us who to make the check out to. We realized we needed to start a business and open a bank account and sign a partnership agreement so we could get paid, so we did that and we had to hold on to the check until we got that all done so we could get paid. Soon after we got a Holiday Inn project in Mill Valley, and from there it just kept getting busier and busier. Shortly thereafter we picked up 24-Hour Fitness as a client and we really got busy, and had to lease a bigger office and hire people. In 1998 Hugh came on board, and Eldrick and Shelly did also. That's when we leased an office on Vandewater Street in San Francisco.    Noushin was initially reluctant to grow and hire people, since she didn't particularly want to be "the boss". But that was what we had to do to grow the business. Noushin and I learned a lot together. It's kind of a funny story – when we first got paid by one of our larger clients, we deposited a rather large check, and we immediately wrote paychecks to everyone working for us, but they all bounced. We didn't know that deposited checks over a certain amount took a few days to clear, so that was a comical experience, and we're glad everyone stuck around with us through these growing pains.
I feel fortunate I got to do for work what I love doing, so I always loved going to work. These days I live in Sonoma County, and I am enjoying life and still design a few small jobs. I hope one of my daughters will follow in my footsteps. Time will tell.
Long lunches are the key to my success … I could tell you some stories …"